Waterfront Park Fourth of July
July 4, 2022 @ 5:00 pm

-

10:00 pm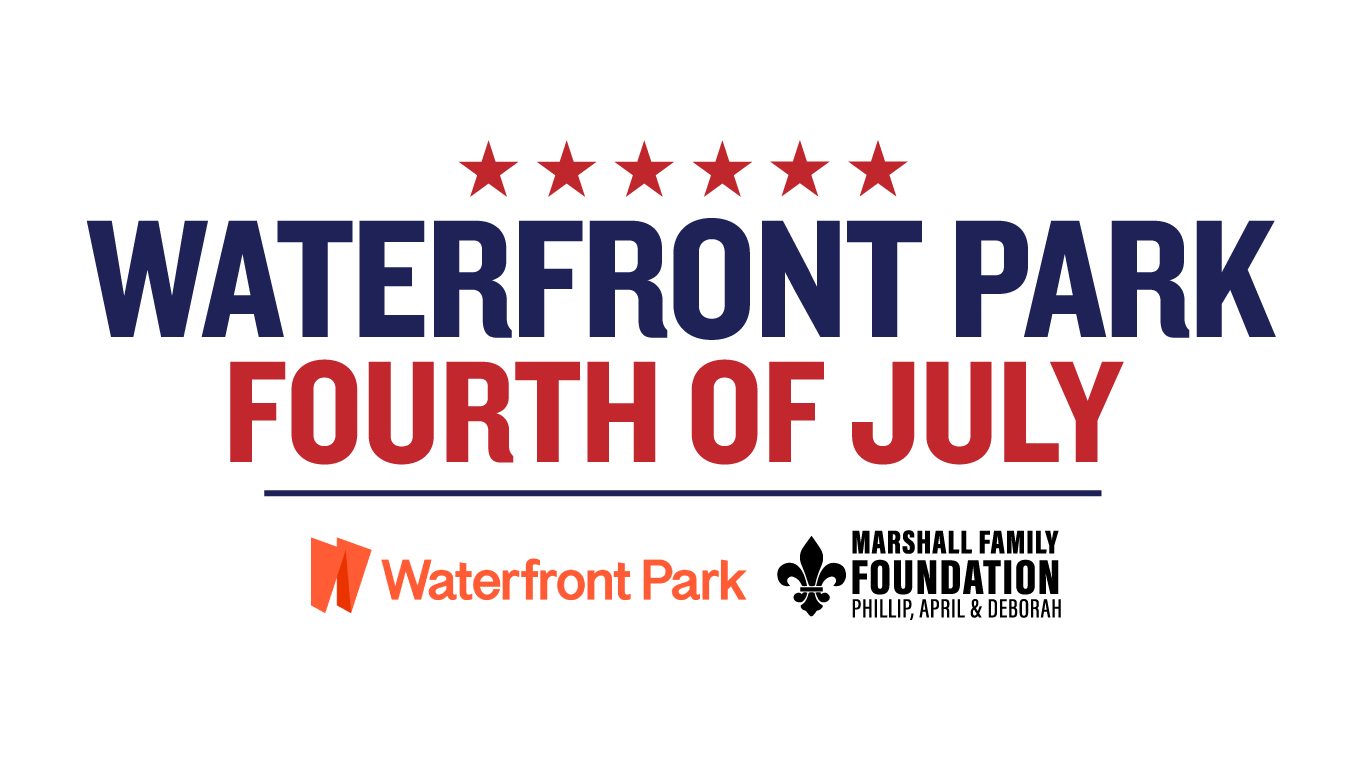 Waterfront Park Fourth of July
Where: Great Lawn/Harbor Lawn
Time: 5:00 pm – 10:00 pm
FREE to attend
The Waterfront Park Fourth of July presented by the Marshall Family Foundation will take place on Monday, July 4, 2022 on the Waterfront Park Great Lawn and Harbor Lawn. The celebration will feature free musical entertainment, family activities, local food trucks, festival food and a professional fireworks display over the Ohio River.
Mainstage Schedule:

5 p.m. – UAW Color Guard
5:10 p.m. – Ripple Effects Awards Presentation
5:30 p.m. – DJ Always
6 p.m. – Casey Powell
7 p.m. – DJ Always
7:30 p.m. – Zaniah
8:30 p.m. – DJ Always
9 p.m. – Freekbass
9:45 p.m. – Fireworks!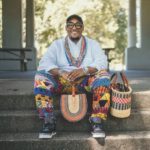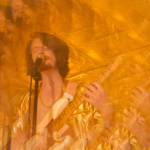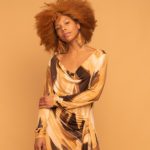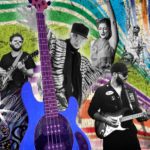 The Fourth of July celebration is a popular community tradition at Waterfront Park. Since its inception in 1998, hundreds of thousands of park visitors have enjoyed this free community celebration. This year, the event is presented by the Marshall Family Foundation and will feature a selection of activities hosted by local community organizations along with continuous musical entertainment from a diverse selection of artists.
Family-friendly activities will be offered from 5 to 9 p.m. throughout the park. Activities will be hosted by several community organizations and appeal to a variety of interests including science, music, art and nature. Families and children will also be able to meet first responders and interact with a special display of antique and modern emergency response equipment. In addition to community-led educational activities, face painting, balloon art and bounce houses will be available.
Participating community organizations helping to provide family fun include Flags 4 Vets, Frazier History Museum, Friends of the Waterfront, Idlewild Butterfly Farm, Kentucky Science Center, MSD, National Jug Band Jubilee, Ripple Effects and River City Drum Corp.
Starting at 5 p.m. visitors can also enjoy a diverse lineup of musical artists at the mainstage. Listen to Cincinnati-based funk band Freekbass, dance to R&B-Soul artist Zaniah or enjoy the psychedelic instrumental grooves of Casey Powell. Between each set, DJ Always will be mixing our favorite tracks to provide an evening of continuous musical entertainment.
Last but certainly not least, Waterfront Park has partnered with the Louisville Bats Baseball Team to provide a special firework show over the Ohio River. The show will begin at approximately 9:45 p.m. Major Bobby Cooper of the Louisville Fire Department touts Louisville Waterfront Fourth as a safe place to view fireworks.
"This is a great opportunity to relax and enjoy fireworks shot by the professionals." Cooper said. "There are hundreds of annual emergency room visits nationwide due to fireworks injuries, including significant numbers of documented structural and property damage. This is a safe option for families to enjoy fireworks this Independence Day."
In addition to watching the fireworks on land, the public is also invited to take a fireworks cruise on the Belle of Louisville. Ticket information for the cruise is available at www.belleoflouisville.org.
Throughout the day an assortment of food from local food trucks along with traditional festival favorites like corn dogs and funnel cakes will be available for visitors. A beer and bar area will also be available for those over 21.
To help beat the heat, Louisville Labor Unions are joining together to provide a Heat Relief Tent with free ice-cold water and Gatorade for the public. They will also have a salute to first responders and information about Active Heroes, a non-profit that supports families of active-duty military. The participating labor unions include U.A.W. Local 862, IBEW, Teamsters 89, Teamsters 783, LIUNA and the JCTA.
As a donor supported park, Waterfront Park is joined by more than two dozen community partners whose contributions are critical to providing this free event to the community. These partners include: The Marshall Family Foundation, Louisville Bats Baseball Team, UAW 862, IBEW 369, Teamsters 89, JCTA, LiUNA Local 576, Teamsters 783, Louisville Metro Government, Bearno's Pizza, Simon Signs, Joint Chiropractic, Flags 4 Vets, Frazier History Museum, Friends of the Waterfront, Idlewild Butterfly Farm, Kentucky Science Center, MSD, National Jug Band Jubilee, Ripple Effects, and River City Drum Corp.
The Louisville Bats Baseball Team will also take on the St. Paul Saints at 7:05 p.m. at Slugger Field.
ADDITIONAL INFORMATION
Items which are prohibited:
Glass, coolers, fireworks, pets, outside food & alcohol, amplification devices, signage larger than 24" x 24", bicycling inside the event, and skateboarding inside the event are prohibited. There will be bicycle racks to lock up bicycles on site. Unopened bottles of water are permitted.
The event is FREE thanks to our valuable sponsors and donors like you!