Juneteenth Jubilee Video Series
June 19, 2020
|
Recurring Event
(See all)
An event every week that begins at 12:00 am on Friday, repeating until July 31, 2020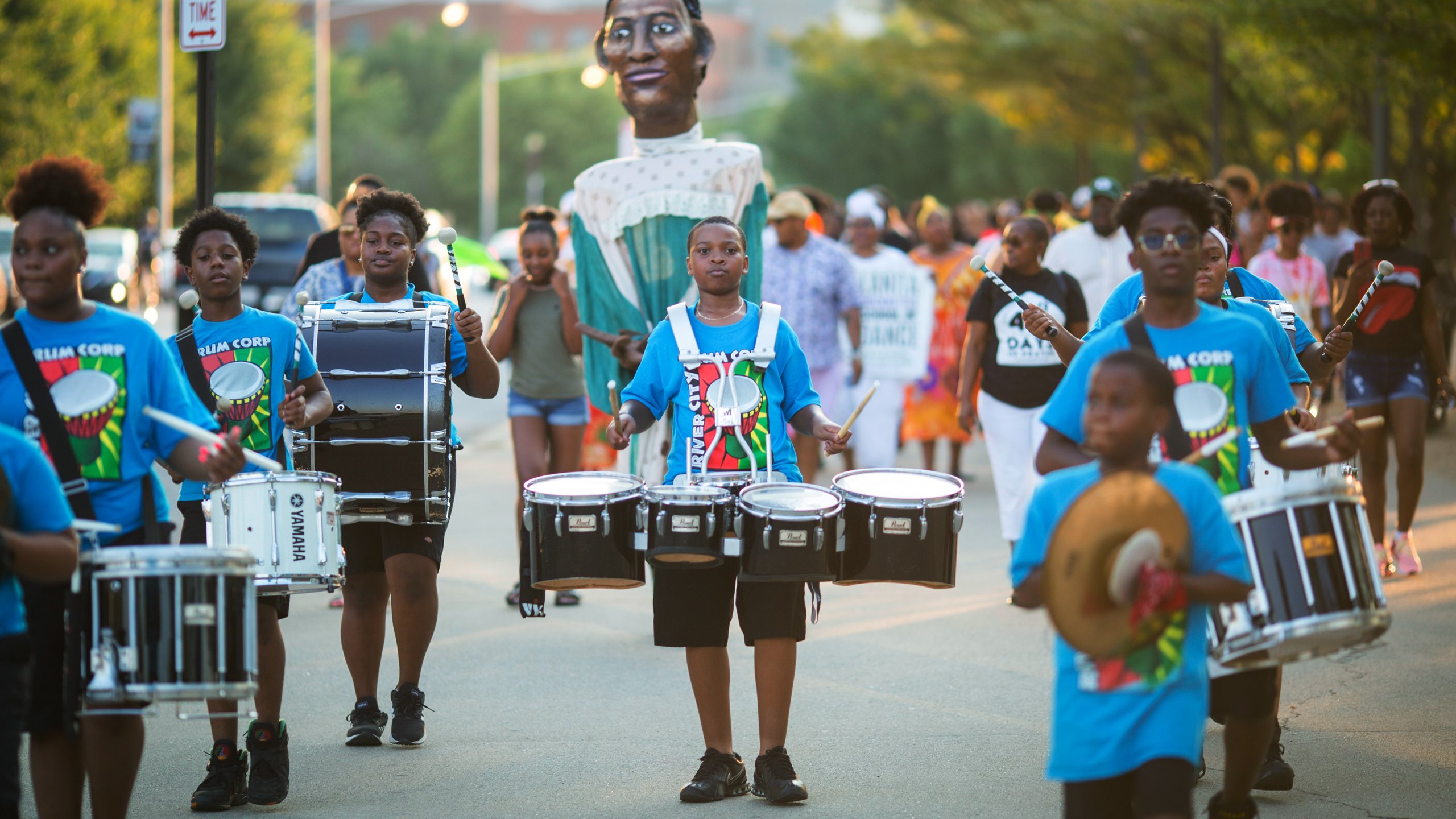 Juneteenth Jubilee online is an educational video series beginning June 19, 2020.
You are invited to join us as we celebrate this profoundly historic date through music, drama and art. This second annual celebration is virtual due to COVID-19. A new episode of the seven part series will premier each Friday beginning June 19th through July 31st. It will be broadcast at noon on Wave Country with Dawne Gee on WAVE 3, or on our website at the link below.

Produced in partnership with Actors Theatre and 1200.
Directed by Jecorey 1200 Arthur.
Featuring musical performances by: AMPED, 1200, Chanson Calhoun, Chase Dean, Dave Clark Trio, Hannah Drake, Jamesse, Jason Clayborn and the Atmosphere Changers, Jason Clayborn, JD Green, Maestro J, Pat Mathison, Sheryl Rouse, The La'Nita Rocknettes School of Dance and The Untouchables.
Upcoming Release Dates:
June 19, 2020 – Episode 1
June 26, 2020 – Episode 2
July 3, 2020 – Episode 3
July 10, 2020 – Episode 4
July 17, 2020 – Episode 5
July 24, 2020 – Episode 6
July 31, 2020 – Episode 7
Thank you to our sponsors for their generous support in making the series a reality:
Louisville Metro Council. Thanks to the following metro council members for their contributions:
Councilwoman Barbara Sexton Smith, District 4
Councilwoman Keisha Dorsey, District 3
Councilman David Yates, District 25
Councilwoman Jessica Green, District 1
Councilwoman Barbara Shanklin, District 2
Councilman David James, District 6
Councilman Bill Hollander, District 9
Councilman Pat Mulvihill, District 10
Councilman Kevin Triplett, District 15
Councilman Stuart Benson, District 20
Councilwoman Madonna Flood, District 24
Councilman Rick Blackwell, District 12
Councilman Mark Fox, District 13
Councilwoman Cindi Fowler, District 14
Councilman Anthony Piagentini, District 19
Councilwoman Nicole George, District 21
Councilman James Peden, District 23
Councilman Brent Ackerson, District 26
Councilman Markus Winkler, District 17
Councilman Robin Engel, District 22