Ripple Effects: Exploring Water in Louisville Student Photo Contest
April 22, 2021

-

June 10, 2021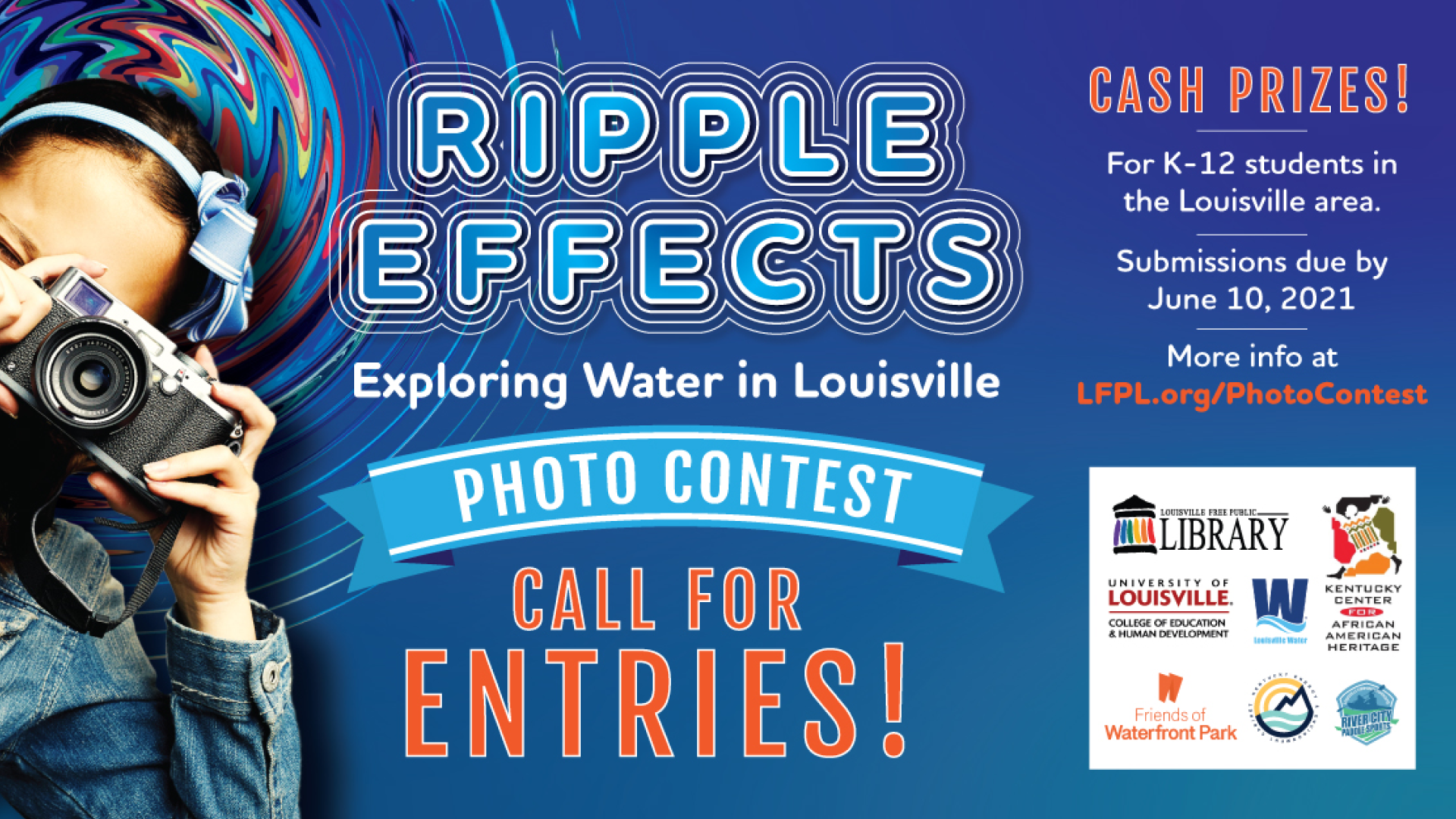 Water is vital to life on Earth and our city is fortunate to be nestled along the mighty Ohio River, and close to beautiful streams and wetlands. But we also face frequent flooding and pollution is a threat to many of our waterways. To mark Earth Day 2021, the Ripple Effects: Exploring Water in Louisville photo contest—presented by Louisville Free Public Library, the Kentucky Division of Water, Center for African American Heritage, University of Louisville College of Education, Louisville Water Company, Waterfront Park, and River City Paddle Sports—invites all K-12 students in the Louisville area to capture images of what water means to them. What is most beautiful about water in our community? What water-related problems do we need to address? How do we use, recreate, and interact with water?
Cash prizes for 1st ($200), 2nd ($100), 3rd ($50), and honorable mention ($25) will be awarded for the best photographs in the following age categories: kindergarten through 2nd grade; 3rd through 5th grade, middle school, and high school. The winning entries will also be featured in an exhibit this fall as part of the Louisville Photo Biennial.
Photo submissions are due by June 10 (one photo per student) and the winners will be announced at a special awards ceremony on June 21 at Waterfront Park. To learn more, visit www.LFPL.org/PhotoContest.
Students who do not have access to a camera or smartphone can check out a digital camera from the Louisville Free Public Library.
For inspiration, participants are invited to visit the exhibit River of Life: Cities and Towns Along the Mighty Ohio , on display at the Main Library during regular operating hours.