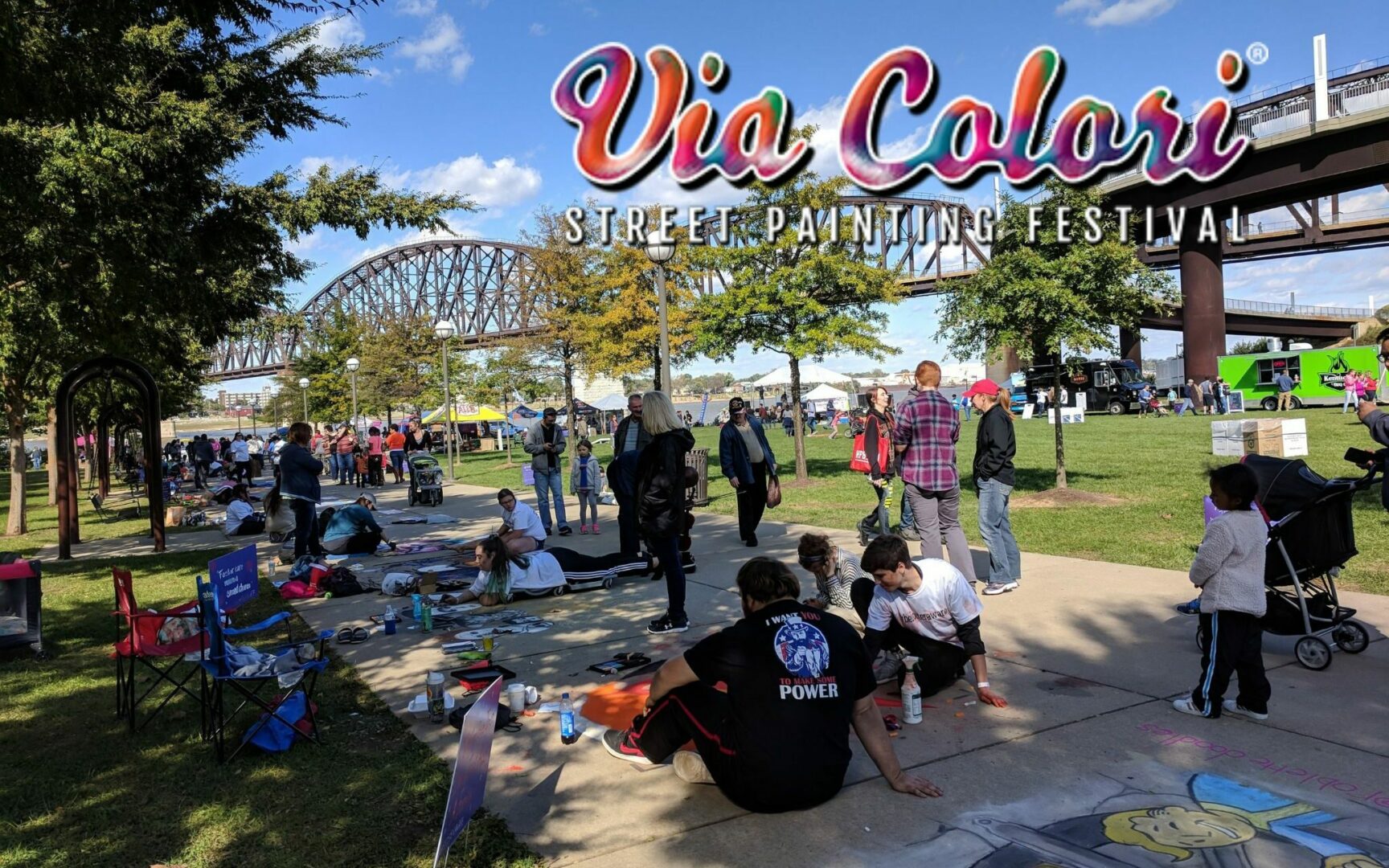 Big Four Lawn & Swing 
Garden
The 14th annual Via Colori® Street Painting Festival will be held October 15, 2022 – October 16, 2022.
Via Colori® Kentucky is a festival in which hundreds of artists, community organizations, vendors, and partners come together to host the most creative festival in Kentucky. Over 100 artists participate with the intent of making an artistic masterpieces on a large scale, directly on the sidewalks of Waterfront Park in Louisville.